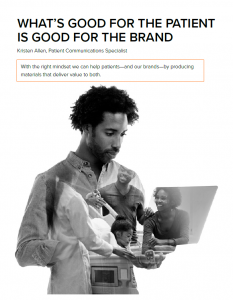 What's Good For The Patient Is Good For The Brand
With the right mindset we can help patients—and our brands—by producing materials that deliver value to both.
In this white paper we describe a simple approach to supporting our clients' goals as well as developing the information and materials that patients need in a format they can understand.
If the white paper did not automatically download please click this button.