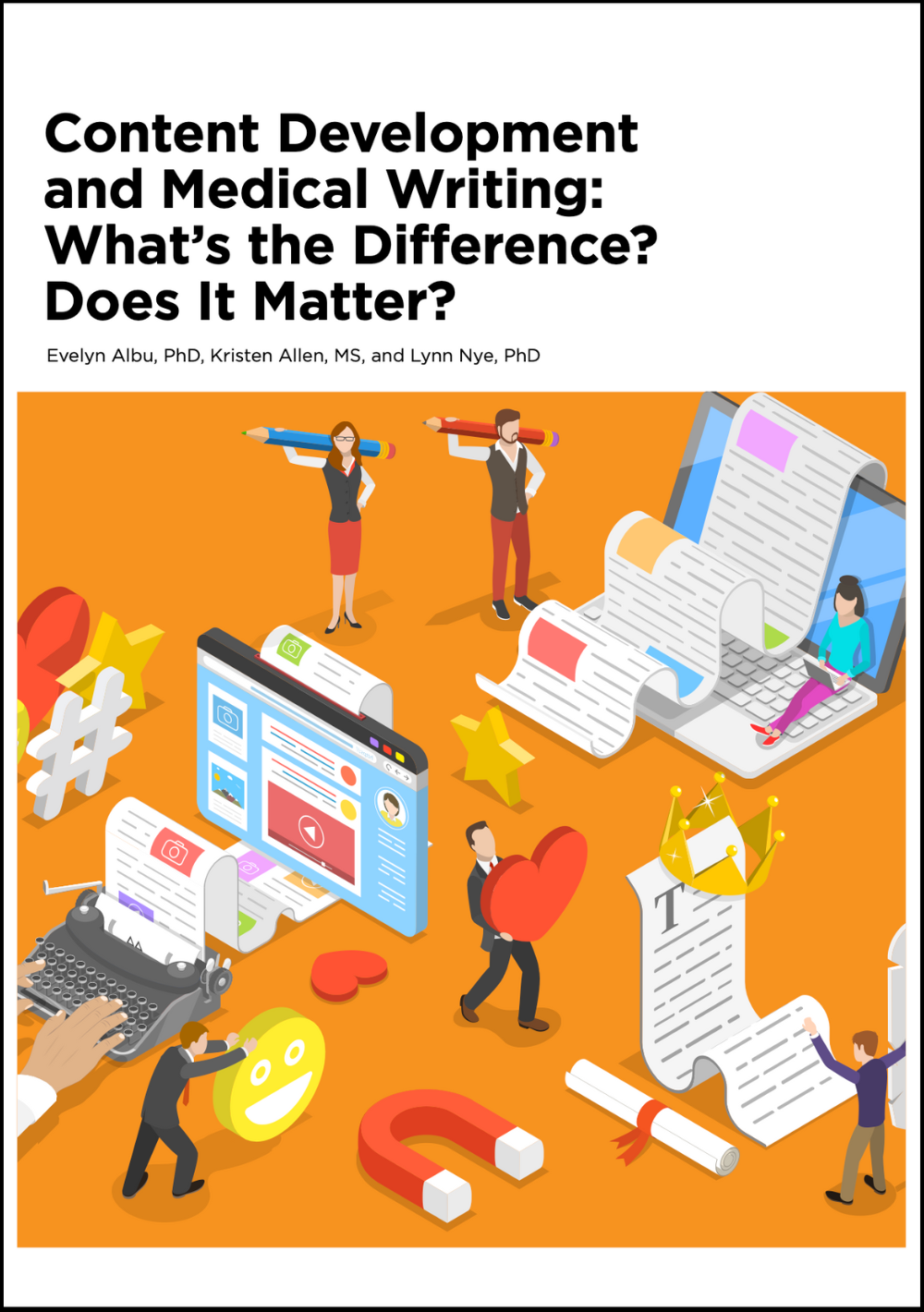 Content Development and Medical Writing: What's the Difference? Does It Matter?
The ways in which we communicate are evolving. Content development and medical writing are different disciplines―and each discipline can learn a lot from the other.
This whitepaper describes how to tell the whole story, clearly and completely, in short and long medical communications.
If the white paper did not automatically download please click this button.