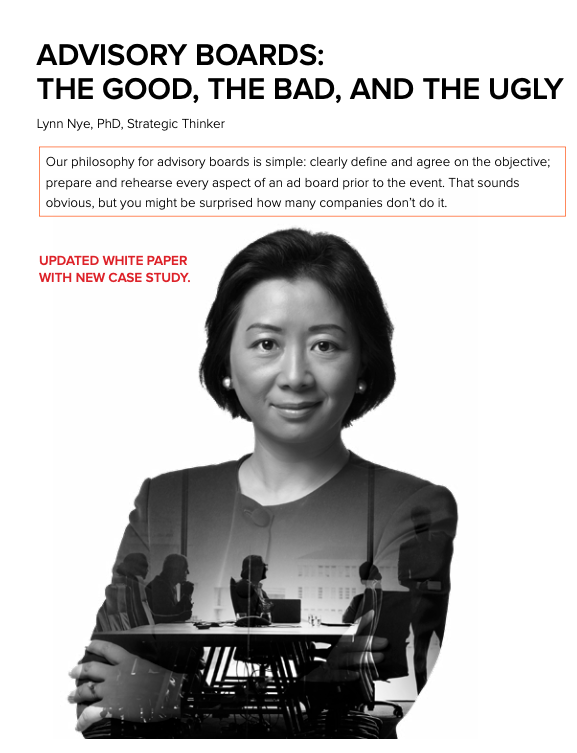 Advisory Boards: The Good, The Bad, and The Ugly
Our philosophy for advisory boards is simple: clearly define and agree on the objective; prepare and rehearse every aspect of an ad board prior to the event. That sounds obvious, but you might be surprised by how many companies don't do it.
This whitepaper outlines our Medical Minds process for successful advisory boards. It includes real-life case studies from a company that did it well and another that made some mistakes that could have been avoided.