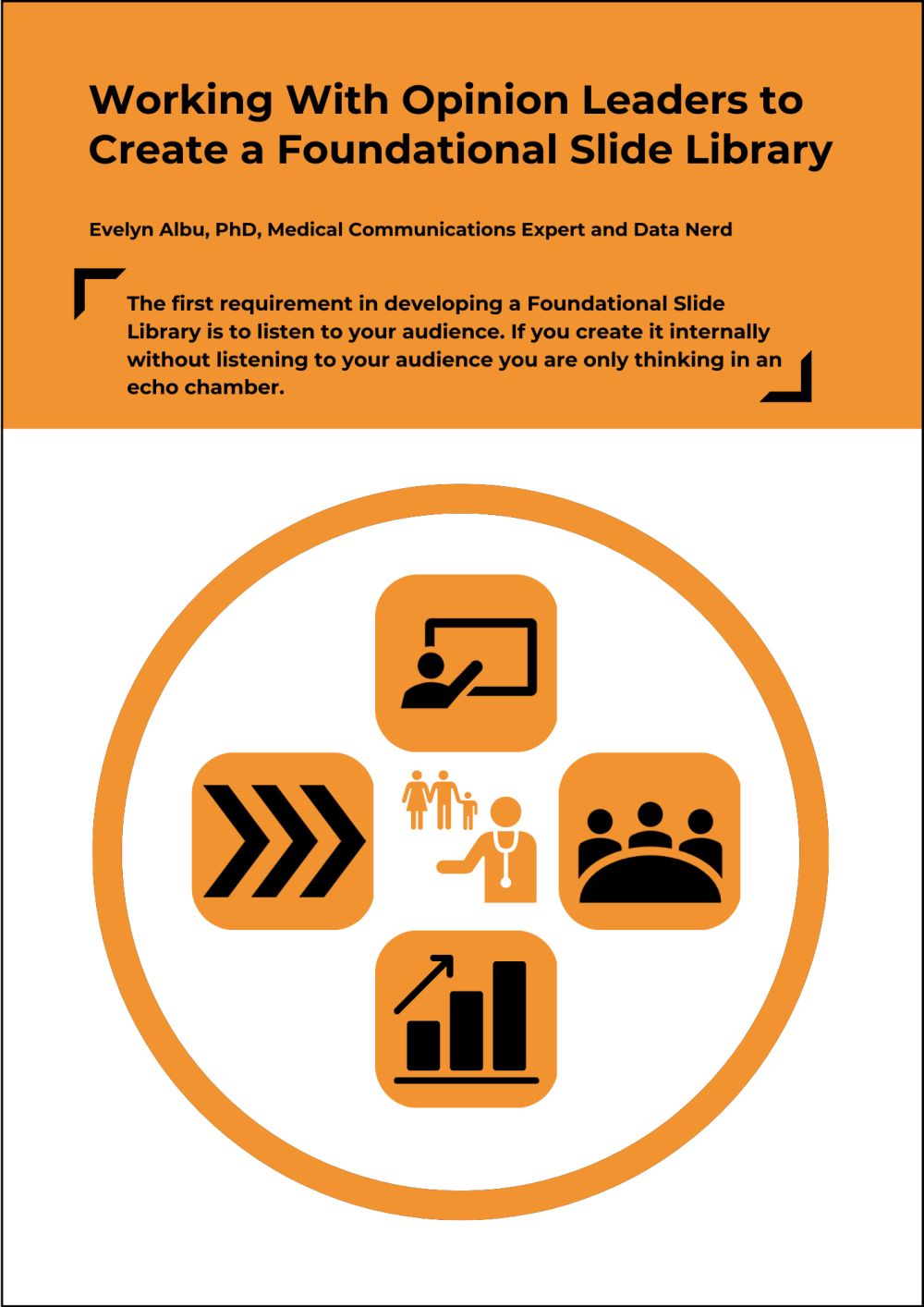 The Life of a Foundational Slide Library
A step-by-step guide to creating a Foundational Slide Library in collaboration with national and regional opinion leaders to ensure that it meets the needs of your target audience. If you create it internally without listening to your audience you are only thinking in an echo chamber.
From development through launch and commercialization, a Foundational Slide Library is a living document that plays an important role throughout the life of a medical product or service. It supports a common language and consistent communication in all training and education programs.